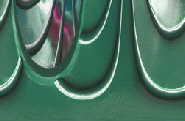 Alice was the first to use the term 'Stress Adviser' and from 1994 - 2016 she has been training Stress Advisers to provide one-to-one advice for stressed individuals over a number of sessions.
Stress Advice is quite distinct from counselling, and involves giving sound stress management advice to patients/clients in a one-to-one, supportive and enabling context.

The stress management advice used in Stress Advice is based on cognitive behavioural techniques which have consistently been shown to be effective in dealing with stress. Since our Stress Adviser courses became available, thousands of people throughout the UK have successfully completed the course.
Our trained Stress Advisers are now working in schools, universities, industry, health centres, doctor's surgeries, major utilities, the armed forces, the police service, local councils, hospitals, and other situations in the UK and abroad..

The original research project which developed the concept of the Stress Adviser in 1994 was conducted by Alice Muir and Dr. Ken Hambly, in conjunction with the Anxiety and Stress Research Centre at Stirling University, and funded by central government.

THE RESEARCH which developed the Stress Adviser Concept
After a pilot programme beginning in 1994, the main research study began in 1996 and treated 140 patients from four medical practices.
The results showed that specially trained nurses - Stress Advisers - had been effective in making statistically significant reductions in both their patients' symptoms of stress, and also, consultation rates with their GP.
The success of the research study created a demand for Stress Adviser Training for nurses and in 1998, Alice Muir and Ken Hambly set up a training partnership to deliver a 30-hour course, initially for British National Health nurses working in general medical practice, but and then open to all health and welfare professionals.
Alice Muir Training went on to develop sophisticated distance learning courses in other areas of professional and personal development, including courses and coaching for the general public.